No Comments
Spar And Kellie Harrington Launch €60,000 Community Fund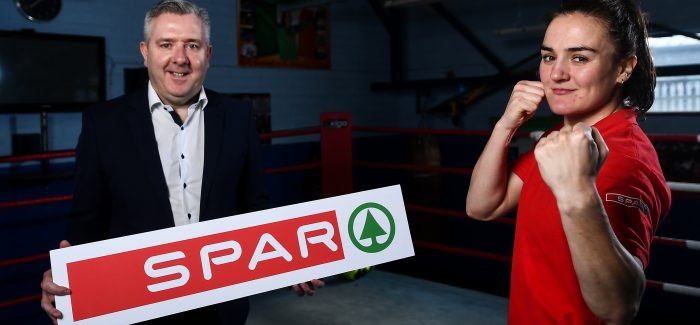 Spar has marked its 60th anniversary in Ireland by launching a €60,000 Community Fund in collaboration with Olympic gold medallist and brand ambassador Kellie Harrington. With deep roots in the communities it serves, Spar aims to give back to six deserving community clubs, groups, or programmes with €10,000 each. The winners will also get the chance to meet Kellie Harrington and take part in an enjoyable series of challenges with her. The Spar 60th Community Fund extends Spar's established Community Fund initiative launched in December 2021, and is open to everyone. Applications will be accepted from 27 March until 30 April.
Kellie Harrington expressed her enthusiasm for the initiative, saying, "The Spar 60th Community Fund is a massive boost to what is a project that I'm really passionate about. Community means as much to me as it does to Spar, and I am delighted to once again be involved in boosting funds to people, clubs and programmes across Ireland who are bringing that sense of community and pride to where they live. I am really looking forward to meeting the winning clubs this summer and would encourage everyone to enter, from dance clubs to youth groups and retirement homes. The Spar 60th Community Fund is open to everyone, and it's a great way of giving back in a meaningful way and seeing vital community work both acknowledged and rewarded."
Colin Donnelly, Spar's Sales Director, commented that the Spar 60th Community Fund is one of many initiatives launched in celebration of the company's 60th anniversary. Spar's established commitment to acknowledging and rewarding the communities it operates in is further supported by this Fund.
To be in with a chance to win, community groups can apply between 27 March and 30 April. Interested parties can visit Spar.ie or keep an eye on Spar's social media channels to learn more about the Spar 60th Community Fund and other initiatives marking the company's 60 years in Ireland.